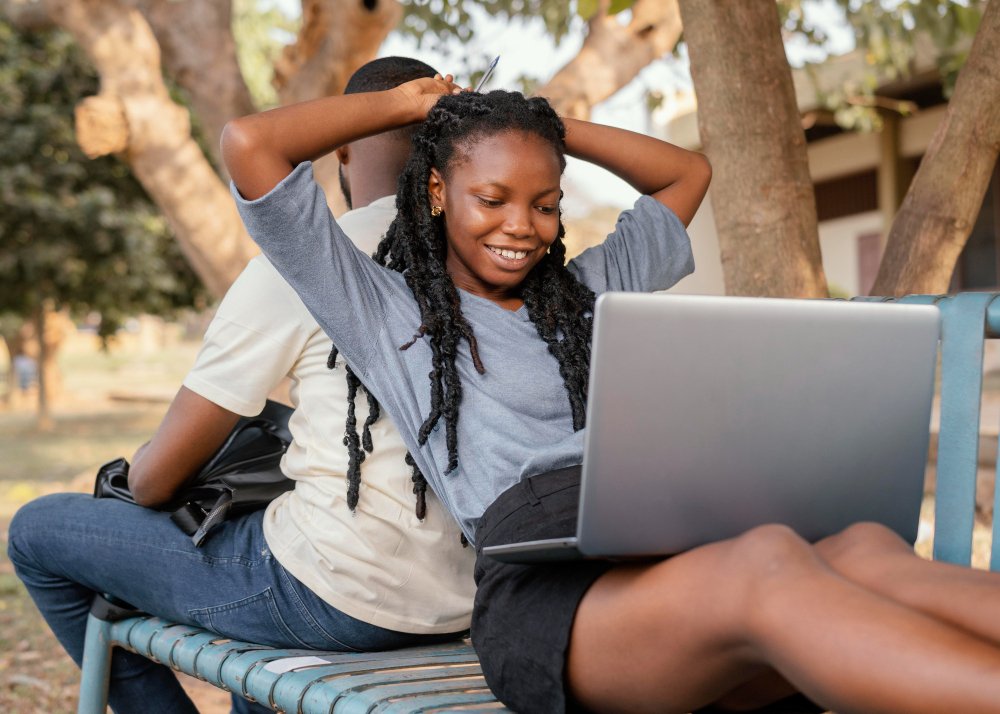 Online jobs in Kenya that pay through M-Pesa in 2022 & 2023
Online jobs in Kenya
You might be looking for work or Online jobs in Kenya and get paid via Mpesa that you can do in the comfort of your home. here we have some awesome ideas that can earn you money in your comfort or anywhere. this means you just need your laptop and the internet to do it.
In recent years, the rapid growth of technology and the internet has revolutionized the employment landscape worldwide, providing new avenues for Kenyans to earn a living from the comfort of their homes. Online jobs in Kenya have become increasingly popular, offering flexible work options, increased earning potential, and the freedom to work remotely. In this blog post, we will explore the diverse online job opportunities available in Kenya and discuss how you can tap into this thriving sector.
1. Freelance writing
Getting started as a freelance writer involves choosing a niche, coming up with ideas and explaining them profoundly, and spending lots of time looking for clients that will pay you to create content for them. such clients can be found on online job boards, freelance websites, job websites, and maybe media websites.
If you become a freelance writer, you can choose any kind of payment mode platform that is convenient for you maybe like Mpesa. Now, With Mpesa you can decide to have a pay bill number, Till number, or receive payment through your phone number. But to be more professional I would suggest you use the Paybill number. Online writing is a good-paying job especially if you like writing and on platforms like Upwork you can do online jobs that pay via Mpesa.
2. Virtual assistant
A virtual assistant is a self-employed person who provides administrative services to another individual, company, or organization at a remote location. This is an online job that lets you earn in the comfort of your home or any place you choose to work from. This online job comes with a lot of benefits for both virtual assistants and clients or employers. The employer saves time and money they could have spent on hiring a permanent employee. As you do this work, you can make arrangements to be paid via Mpesa which is convenient for you. you can also decide to be paid hourly, per day, or monthly.
some of the tasks that you might be involved with as a virtual assistant are as follows:-
providing customer support
Answering, monitoring, and organizing emails
making calls and answering calls
Transcribing documents
preparing reports, letters, and statements
organizing files and documents on computers
3. Flipping websites
Flipping a website is investing in a website that has been dormant or one that has been making money. The website is improved and then sold at profit. some of the improvements may include increasing traffic to that website, monetizing the website, and even improving the layout, user experience also functionality.
This is a good job opportunity for web designers to make money online using this technique since they understand well things to do with websites. They can try to target the clients that need faster, more working, and more ready websites. This kind of client can afford to buy these websites because they can be expensive. Note these websites are not for every client because they can be extremely expensive. For more affordable and reliable websites, you can talk to us about the services.
Now when selling a website to your client, you can arrange to receive payment via M-Pesa. if you have a Paypal account for foreign clients, you can withdraw to Mpesa as well using PayPal Mpesa.
4. Freelance Web Design
Being a web designer is among the best chance that you have to make your money at your comfort since you can work remotely. A freelancer web designer creates websites for individuals, companies, or organizations. For you to be a professional web designer, some necessary skills are required like: HTML, CSS, JAVASCRIPT, PHP, AND MYSQL in programming languages. also non-technical skills such as communication skills and marketing to help you communicate and understand the industries.
Your clients can easily pay via Mpesa since a lot of payment platforms like banks have made this possible through Safaricom Pay bill numbers or send money via Mpesa to your number.
5. Social Media Marketing
Social media marketer normally creates promotional, marketing, and advertising content for companies on social media platforms e.g. Facebook, Instagram, Twitter, Youtube, and many more. Trust me companies need these platforms to grow their businesses. Online Market can't be ignored because there is a potential and a large audience of customers. So these platforms help you to reach targeted customers. Most brands want that for visibility, and it's a service that you can offer to individuals and brands. you can comfortably do it remotely and get paid instantly via Mpesa.
6. Online Content Creation
The internet thrives on content, making content creation an integral part of the digital landscape. If you have a flair for writing, blogging, or creating videos, you can monetize your skills through platforms like YouTube, WordPress, or Medium. By producing engaging and valuable content, you can attract a substantial audience and generate revenue through ads, sponsorships, and affiliate marketing.
7. Online Tutoring
With the advent of e-learning platforms and the need for personalized education, online tutoring has gained significant traction. If you possess expertise in a particular subject or skill, you can offer online tutoring services to students across Kenya and beyond. Websites like Tutor.com, Preply, and Chegg Tutors provide opportunities to connect with students and share your knowledge.
8. E-commerce and Dropshipping
The growth of e-commerce has opened doors for entrepreneurs in Kenya. You can set up your online store using platforms like Shopify or WooCommerce and sell products ranging from handmade crafts and clothing to electronics and beauty products. Alternatively, dropshipping allows you to sell products without having to handle inventory or shipping. By partnering with suppliers, you can focus on marketing and customer service.
Conclusion:
The digital era has ushered in a new wave of employment opportunities in Kenya. Whether you're a student, stay-at-home parent, or a professional looking for a side hustle, online jobs offer flexibility and earning potential. From freelancing and virtual assistance to content creation and e-commerce, the options are vast. Remember to leverage online platforms, build your skills, and consistently deliver high-quality work to stand out in this competitive space. Embrace the power of the internet and embark on your journey towards a fulfilling and prosperous online career in Kenya.